NOVEMBER SPONSOR OF THE MONTH: Hein & Associates CPAs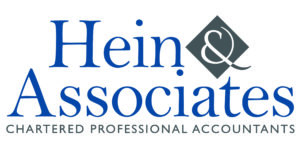 Gone is the boring and intimidating accountant stereotype! At Hein & Associates, CPAs, we care about you and your business, and we are on your side. As we near the year's end, your tax obligation should never be a surprise. We want you to be prepared and know that your financial situation is optimized.
To that end, we offer a comprehensive package of services for individuals including:
• personal tax and financial planning
• personal tax preparation
• investment review
• debt management
• estate planning and trust tax preparation
• communication with CRA
And for businesses:
• accounting and bookkeeping
• financial statement preparation
• cashflow forecasting
• business and corporate tax planning
• corporate restructuring and refinancing
We can design the package that best suits your needs and gives you peace of mind! Email or call us today to set up your initial consultation for CRHL players: Click to view e-mail, 613-435-7690.   www.heinassociates.ca
Proud Sponsor of Winter 2018/2019 Division One!