BEST IN THE WEST
Winter 2017/2018 Registration Information:
Early Bird Deadline: 
September 14th
Final Registration Deadline: 

September 24th; $500 due upon registration
First Games: 
October 1st
Grey Cup ticket draw for CRHL Teams!

Free 67's tickets for EVERY CRHL Team Rep!
Register in the CRHL for your chance to see the Ottawa RedBlacks repeat as Grey Cup champions! All team reps that register and pay by the early bird deadline will be entered into a draw to win TWO Grey Cup tickets to the Grey Cup held in Ottawa on November 26!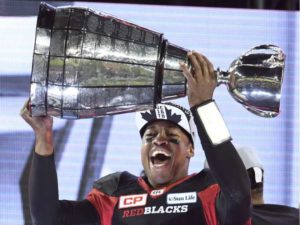 Register in the CRHL for to receive a pair of tickets to an Ottawa 67's game in the 2017/2018 season. No draw, no catch! Just register and get a pair of tickets!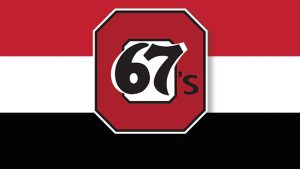 Why the CRHL?
Outstanding giveaways, always looking for new benefits to offer not only team representatives, but everyone who plays!
Easy-to-navigate league website with up to date stats
Dedicated staff with no turnover, same Convenor for his 9th season!
Pay however you want, e-transfer, credit card, cheque, or cash!
Hands down best league prize in the city, a keg of beer!
Flexible scheduling

No games over Christmas Break
No games on SuperBowl Sunday, St. Patrick's Day
Convenor has the ability to reschedule games
Teams have the ability to take one day off
Still can't decide? See what other teams are saying:
We came back to the newly named and managed CRHL as we were unsatisfied with the customer service in our other league. Our experience has been much improved as they respond to inquiries within a short time frame as well as listen to the information and feedback you provide as a team representative. Furthermore we noticed slightly earlier game times in addition to more games per dollar spent overall. Our team will be sticking around and kudos to organizers. – Jay Burley~Vikings Hockey
Winter 2017/2018 Registration Information:
Games played at: Bell Sensplex, Goulbourn Recreation Complex, Nepean Sportsplex
22 Guaranteed games, (2 Exhibition, 16 Regular Season, 4 Guaranteed Playoff)
There will be no dedicated East division.
Games Start October 1st
Base Team Fee: $5980
$500 immediately upon registration
$2,980 by October 6
$2,500 by November 20
Early Bird (pay in full by September 14th): $5,820 – and get your name in the draw for Grey Cup tickets!
Multi-team discount: all team reps with more than one team will receive another $100 off for every team they register after the first team!
Pay by post-dated cheques: mail cheques to 1445 Stittsville Main St., P.O. Box 434, K2S 1A2
Pay by email transfer: Click to view e-mail
Pay by credit card: login and click myCRHL in the top right corner!
For new teams without a unique login, use the form on the LEFT. This will create a username and password so you can access the credit card gateway.
For returning teams use the form on the RIGHT. You can update your information using this form. Using the form on the left will give you an error.