The CRHL is one of Ottawa's longest tenured adult recreational hockey league's steeped in tradition. We've reached out to the community in West-end Ottawa to develop some partnerships to better serve our league members!
Jorgensen Roofing
As a well-established roofing contractor, and member of the Better Business Bureau, Jorgensen Roofing has been serving the Ottawa area for more than 30 years. Family owned and operated, Jorgensen Roofing takes pride in the providing quality workmanship, and is one of the best when it comes to reliability and experience in the roofing industry.
Hein & Associates, CPAs
This Summer 2019 Season is brought to you by Hein & Associates CPA's, a local accounting firm committed to providing exceptional personal and business accounting solutions. We are more than equipped to handle a variety of financial headaches across a wide array of business and individual accounting situations including, accounting & bookkeeping, business planning, year-end tax preparation, personal tax preparation, debt management, and communicating and managing CRA.
The Millionaire's Lawyer – From Startup to Payout
Welcome to "The Millionaire's Lawyer" where you'll hear leading experts share advice on how to your grow your business and sell it for upwards of seven figures. If you want to learn lawyer proven strategies for building and exiting your business for maximum profitability, then this podcast is for you. Your host, JP McAvoy, is a business lawyer, college professor, and bestselling author who interviews the best and brightest in the world of business on a range of topics from business, legal and accounting perspectives. As a lawyer and the Managing Partner of Conduct Law, a law firm with clients throughout the US, Canada, and Asia, JP has been assisting clients start, grow and sell their businesses for millions of dollars for more than fifteen years…will yours be the next? To hear more from "the millionaire's lawyer" listen and subscribe to the show and to access the wide variety of resources that we offer in addition to this podcast go to www.conductlaw.com"
D'Arcy McGee's Restaurant & Pub
At our pub, we don't separate what we believe from what we serve.  We believe quality time should be spent over quality fare.  Which is why we will always strive to satisfy your appetite for honest food and great company, while bringing you good times that happen for no reason – which is the best reason of all.
We are pleased to be a Division Sponsor as well as providing a $200 gift certificate for the TEAM OF THE MONTH for the Summer 2019 Season at our 655 Terry Fox, Kanata location.
Ridge Rock Brewing Company
The story of Ridge Rock Brewing Company is four local kids who grew up and call the Carp area home. Jake Sinclair, Calvin de Haan, Jason Lalonde, and Ryan Grassie are all old enough to know better, but young enough to open a brewery/bar anyways. They're three business owners and one NHL player, all looking for a place that they and other Carp residents can call their own.
The building is one that has always been a beacon in the village over its long history. It served as many businesses over the years and many locals remember spending part of their childhood in the building.
Join us at Ridge Rock Brewing Company during summer days and evenings when we open our large garage doors to let the summer air in or during the winter months where a great brew, good company and good live music will get you through the cold.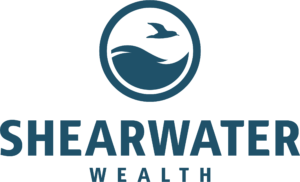 Shearwater Wealth Inc. is a full service, independent financial planner. From budgeting needs, to investment management and insurance analysis, Shearwater Wealth can provide effective, comprehensive and unbiased financial advice for every aspect of your life. Whether you're self-employed, married with kids, or recently retired, having financial peace of mind is priceless.  Contact Alex Hein (Click to view e-mail) for your free initial consultation.