The CRHL is one of Ottawa's longest tenured adult recreational hockey league's steeped in tradition. We've reached out to the community in West-end Ottawa to develop some partnerships to better serve our league members!
Jorgensen Roofing
As a well-established roofing contractor, and member of the Better Business Bureau, Jorgensen Roofing has been serving the Ottawa area for more than 30 years. Family owned and operated, Jorgensen Roofing takes pride in the providing quality workmanship, and is one of the best when it comes to reliability and experience in the roofing industry.
Hein & Associates, CPAs
Hein & Associates CPA's is a local accounting firm committed to providing exceptional personal and business accounting solutions. We are more than equipped to handle a variety of financial headaches across a wide array of business and individual accounting situations including, accounting & bookkeeping, business planning, year-end tax preparation, personal tax preparation, debt management, and communicating and managing CRA.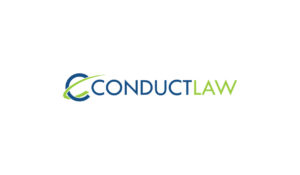 Conduct Law
Conduct Law is an Ottawa based business law firm with locations in Ottawa, Barrhaven, Bell's Corners and Winchester. Our professionals are experienced business lawyers who can help with corporate, commercial, estates, real estate, and buying and selling your business or implementing structures that assist with tax planning, whether as an operating corporation, holding corporation, partnership, family trust, or other type of legal entity depending on your legal and tax planning requirements. We work closely with you and your team to create the legal solution that strikes the right balance for you and your family. Feel free to contact one of our professionals to discuss how we can assist you with your legal needs.
Meridian Credit Union
Your business story matters to us.  At Meridian, we want to know.  Your numbers tell one story but your experience – how you started, your challenges, your vision – that's the story that really matters.  Getting to know you, your business and your story informs our advice, helps us manage your risk and shapes our solution recommendations.  You want the right answers, right away.  And the right answers account for every aspect of your business.  At Meridian, we use what we learn to turn expectations into options and opportunities into possibilities for your business.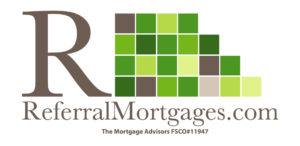 Referral Mortgages
ReferralMortgages.com is more than a real estate financing company. We pride ourselves on treating each and every client with the attention to detail and care we would extend to a member of our own family.  Navigating your way through the mortgage process in Ottawa is difficult and you deserve to have mortgage agents in Ottawa who have your best interests in mind. We take the time to get to understand you and your needs then provide you with real options to help you realize your financial goals. Our experience has taught us that the "cookie cutter" qualifiers used in major banks and financial institutions are not realistic, which is just one more reason to choose ReferralMortgages.com as your mortgage agents for real estate investing, residential and commercial financing.
D'Arcy McGee's Restaurant & Pub
At our pub, we don't separate what we believe from what we serve.  We believe quality time should be spent over quality fare.  Which is why we will always strive to satisfy your appetite for honest food and great company, while bringing you good times that happen for no reason – which is the best reason of all.
We are pleased to be a Division Sponsor as well as providing a $200 gift certificate for the TEAM OF THE MONTH for the Winter 2018/2019 Season at our 655 Terry Fox, Kanata location.