DECEMBER SPONSOR OF THE MONTH: CONDUCT LAW
When you need a lawyer and you've got a knowledgeable, experienced team that's committed to your vision and making the right moves for you, the sky's the limit.  We help our clients address their legal needs and get their businesses off the ground.  We're committed to solving legal problems and building a solid foundation upon which our clients can successfully grow.  We like to partner with our client's businesses to help them achieve their goals and minimize obstacles along the way.  Our clients enjoy the practical, hands-on approach we take to structuring their affairs – when we work with a business your success is our success.
Here are some things we've helped our clients with: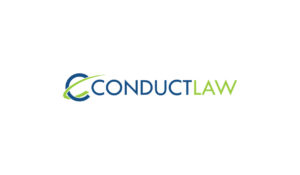 Business structures (partnership, corporation)
Medical professional corporations
Mortgage investment corporations
Joint ventures
Licensing and franchising
Business succession planning
Partnership and shareholder agreements
Debt and equity financings
Drafting and advising on contracts
Confidentiality agreements and non-­disclosure agreements
Employment contracts
Maintaining corporate records
Wills and Estates
Creating of Family Trusts etc.
We're prepared to provide a 30 minute complimentary consultation to assess your needs.  Feel free to call 613.440.4888 or write (Click to view e-mail) at your convenience.